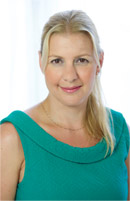 About Dr Robyn Lloyd
Dr Lloyd's rooms are based in St Leonards (close to North Shore Private Hospital, The Mater Hospital & Royal North Shore Hospital where she has admitting rights).
Dr Lloyd provides a fresh new approach to women's health concerns whether they are straight forward family planning issues, abnormal pap smears, menorrhagia (heavy periods) to more complex issues around prolapse, incontinence or pelvic masses.
Dr Lloyd is also a fully qualified obstetrician with experience managing pregnancies & delivering babies for women who have straight forward or complicated pregnancies. Dr Lloyd is happy to discuss any particular issues concerning your pregnancy and has a relaxed approach to any requests while ensuring that the safety of mother & baby are not compromised.
Past education & degrees:
Bachelor of Science (Hons) & Master of Science – University of Melbourne
Bachelor of Medicine & Surgery (MBBS) – University of Sydney
Work history:
Chair of NSW State Reference Committee
Working career to date as a doctor & trainee from 2005 - 2014
Completed the Alan Ferrier Memorial Fellowship at North Shore Private Hospital & The Mater Hospital
Fellow of Royal Australian & New Zealand College of Obstetricians & Gynaecologists (FRANZCOG)
Invited lecturer for RANZCOG & Notre Dame University
RANZCOG NSW Regional Committee Member
In addition to her professional career, Dr Lloyd is married and enjoys spending time with her husband and 2 young children.